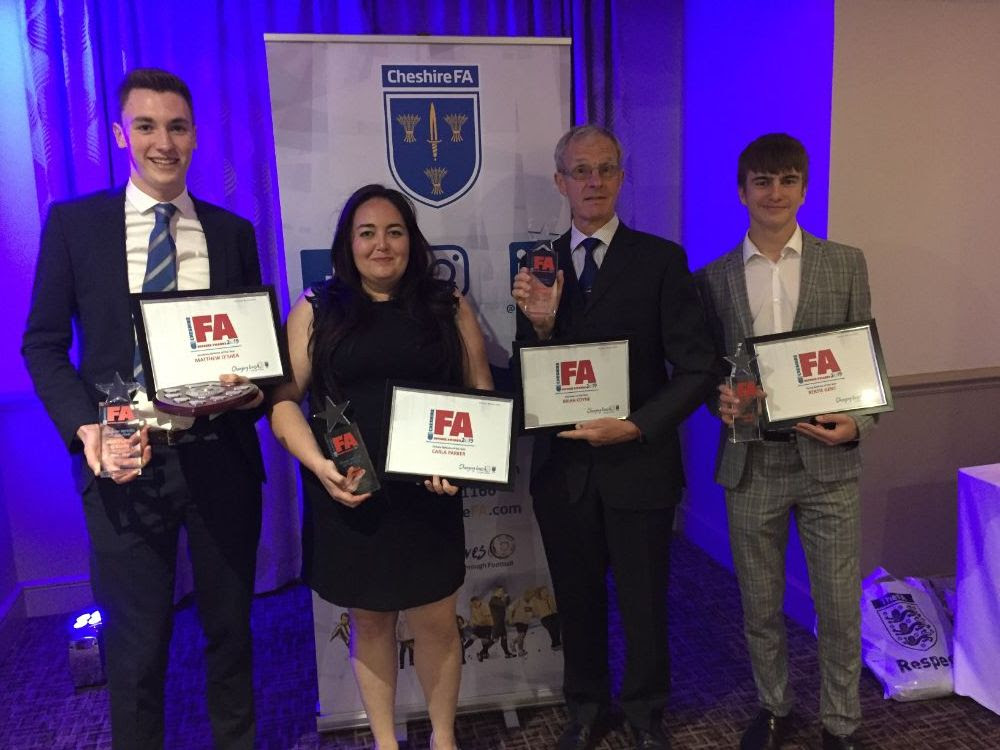 The celebration of success in Altrincham continued at the Cheshire FA Referee Awards 2019, where 4 of the 8 season awards were presented to ADRS members.
The winners, presented with their awards by Premier League and FIFA referee Chris Kavanagh, were:
Matt O'Shea : Academy Referee of the Year
For his dedication and performance throughout the season, adding to his Cheshire County FA Match Official of the Year award in the 2019 FA & McDonald's Grassroots Awards.
Carla Parker : Female Referee of the Year
For her successful season on the field and her off-field efforts to help women's football and refereeing in Cheshire.
Brian Coyne : Volunteer of the Year
For his contribution to the continued development of referees throughout the County, and in particular within the Altrincham District.
Bertie Gent : Young Referee of the Year
For his commitment and dedication to refereeing, his willingness to seek advice and learn from others, and his excellent on-field performances.
We're exceptionally proud of all our members, both as referees and for the support network provided to each other.
Well done everyone!